Jack's Dora
Open Today: 5:00 AM - 11:00 PM
This location is located at 2181 Highway 78 East Dora, AL 35062
2181 Highway 78 East
Store Hours
Monday:
4:30 AM - 10:00 PM
Tuesday:
4:30 AM - 10:00 PM
Wednesday:
4:30 AM - 10:00 PM
Thursday:
4:30 AM - 10:00 PM
Friday:
5:00 AM - 11:00 PM
Saturday:
5:00 AM - 11:00 PM
Sunday:
6:00 AM - 10:00 PM

Mushroom Swiss Burger
Enjoy two perfectly seared all-beef patties, covered in velvety Swiss cheese, topped with mushrooms and grilled onions, and slathered in rich beef gravy. Served up on our home-style bun, it's sure enough tasty stuff!
Order Now

Pork Chop Biscuits- 2 for $5.55
What's better than one golden-fried, center-cut pork biscuit? Getting two of them for only $5.55!
Order Now

Family Big Box
Family dinner night just got a whole lot easier with the Big Box. 10 pieces of fried chicken or 15 hand-breaded chicken fingers, two large sides, and five biscuits.
Order Now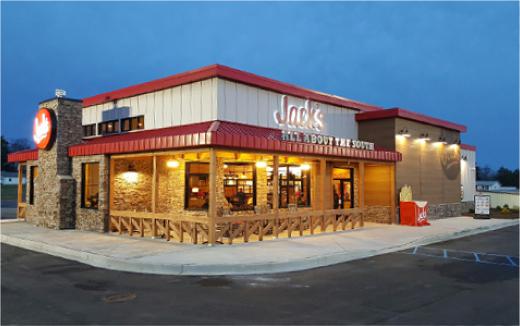 About Jack's
Jack's will always be proud to call the South home. As we continue to expand and innovate our offerings, the Southern hospitality our guests cherish still serves as a compass guiding our decisions. And with almost 200 locations in Alabama, Tennessee, Georgia and Mississippi, it's safe to say Jack's truly is "All About the South."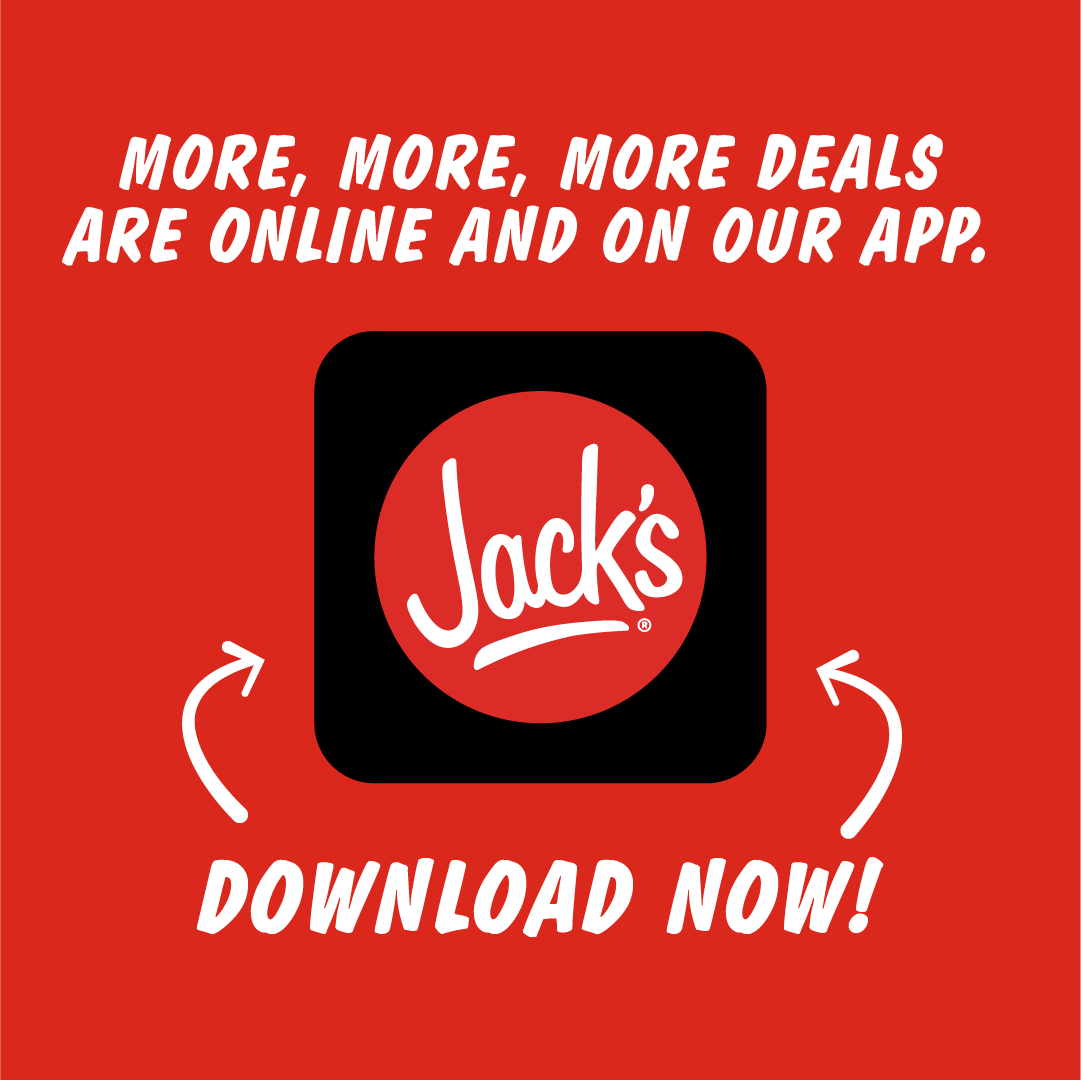 Get Exclusive Deals Online
Download the Jack's app and start saving with exclusive offers and earn rewards with every order.
Order Now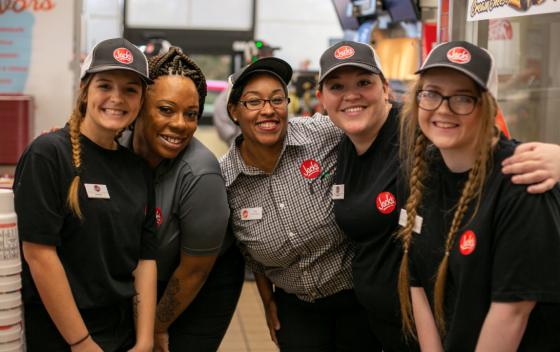 COME WORK AT JACK'S!
You want a job you love? You got it! Whether you want to have a say in your hours, to make a difference in your community or learn to make a true Southern biscuit, Jack's is the place to be.
VIEW JOB OPENINGS
Jack's Adamsville
5701 Adamsville Pkwy Adamsville, AL, 35005
(205) 674-6543
Open today: 4:30 AM - 11:00 PM
Jack's Jasper
3204 Hwy 78 E Jasper, AL, 35501
(205) 221-6436
Open today: 4:00 AM - 11:00 PM
Jack's Parrish
6258 State Highway 269 Parrish, AL, 35580
(205) 686-5863
Open today: 4:30 AM - 11:00 PM